Duality is about looking at two sides of the same coin. We believe in offering services that benefit both the mind and the body. From a high-intensity workout to a centering yoga class, Duality offers it all. Our classes are anything but comfortable, and we are proud of that. Why? Because comfort means stagnation. We promote constant growth. Development. Evolution. Expand your abilities and turn your fitness routine into a ritual. We are your new destination for mindful workouts that build both your physical and heart strength.We offer yoga and HIIT workouts in one space. Your membership brings you both experiences under one roof. We believe we are only balanced when we have both. Your Duality is your balance and it is our goal to live by our sankalpa — cultivating balance in all of our efforts.
We strive to be a house of personal development; a place to be deliberately uncomfortable, because we seek more. We want to be a home for safe struggle, regardless of our own personal perceptions of strength and weakness. We use one hour every day to empty out intentions and replant them in our own sweat. We work to remove the idea of limits, but for the sake of freedom and expression, not achievement. Our practice is our mirror; a tool for reflection and a medium for mindfulness. We own our challenges, accept our reality, and embrace the nature of constant change.
Above all, we see sameness and work hard to show each other the patience that is so hard to find in ourselves. Each of our team members works to provide the best possible experience for our clients. Say hello and experience the magic they've created for you.
---
• Meet Jen •
Jen is one of our owners and is dedicated to mind & body wellness, mental/emotional health, and wine + cheese!
Here's a little Q&A with Jen:
Where are you from?
I'm a Denver native – one of the few!
How do you cultivate balance?
It's a total work in progress. The journey of cultivating balance requires consistent awareness and attention for me. I vibrate at a pretty high frequency (a total extrovert), so finding the other side of that coin requires work. To come back down and feel grounded, I ask myself "what do I need right now that only I can give myself?" and then I go do that.
What are you passionate about?
I am passionate about people – I absolutely love to connect and get to know people! And, I am passionate about cultivating mind & body wellness. I think it is so cool to observe the true duality in wellness – where you place a similar emphasis on your mental/emotional health AND your physical health. Because I believe the choices you make right now for your wellness will yield longevity; longevity in both your mind and your body (so you can keep kicking ass at 80).
Pizza & Beer or Wine & Cheese?
Without a second thought, wine, and cheese. Wine pairs oh so perfectly with cheese, making it the go-to appetizer in our household.
---
• Meet Tim •
Tim is also a Duality owner and loves pushing himself out of his comfort zone!
Learn about Tim:
Where are you from?
The suburbia of Bloomingdale, IL
How do you cultivate balance?
I do my best to try things that are new to me because that gives me the opportunity to get uncomfortable. It is easy for me to stay in a safe static space, but I need to keep my curiosity alive – balancing things I already know with things I can learn.
What are you passionate about?
I am inspired by seeing others effort, because at the end of the day, being fearless enough to put your effort into something is freeing. Effort means taking a chance. Effort isn't defined by success, but rather by putting aside anything that holds you back and exerting energy towards something important to me.
Pizza & Beer or Wine & Cheese?
Gimme that pizza and beer, please!
---
• Meet Nattiel •
Nattiel, one of our amazing owners, is a blend of introvert and extrovert and loves caring for others!
Check out our Q&A with Nattiel:
Where are you from?
Lamar, CO – think the plains of Colorado
How do you cultivate balance?
For me cultivating balance is always an act of well, balance. I am introverted first, extroverted second. It's a constant juggle of input vs. output. It's making sure I have enough alone time and also connection with friends and family. It's moving my body but also allowing myself a day to Netflix and chill.
What are you passionate about?
Community and wellness. I thrive and am most inspired when I am surrounded by people who take care of each other and inspire each other to be the best version of themselves.
Pizza & Beer or Wine & Cheese?
Vino Rosso and cheese!
---
• Meet Arkady •
Arkady (pronounced Ahr – Kay – Dee), our wonderful Assistant Manager, loves to stay active and values family above everything else!

Here's a bit about Arkady:

Where are you from?
I was born in Austin, but have lived here in Denver for most of my life and love every bit of what Colorado has to offer!

How do you cultivate balance?
I cultivate balance within my life by perpetuating mindfulness, staying active, and maintaining a healthy lifestyle! I try to stay centered in my core values; honesty, integrity, building strong relationships, and seeking out new learning experiences. Above all, I value my family.

What are you passionate about?
Physical activity and exercise have had a significant impact on my well-being and happiness. Studying human anatomy and kinesiology over the past several years, I've gained an appreciation and knowledge of how consistent movement directly impacts functional mobility, longevity, and optimal health.

Pizza & Beer or Wine & Cheese?
Pizza, beer and all things cheese!
---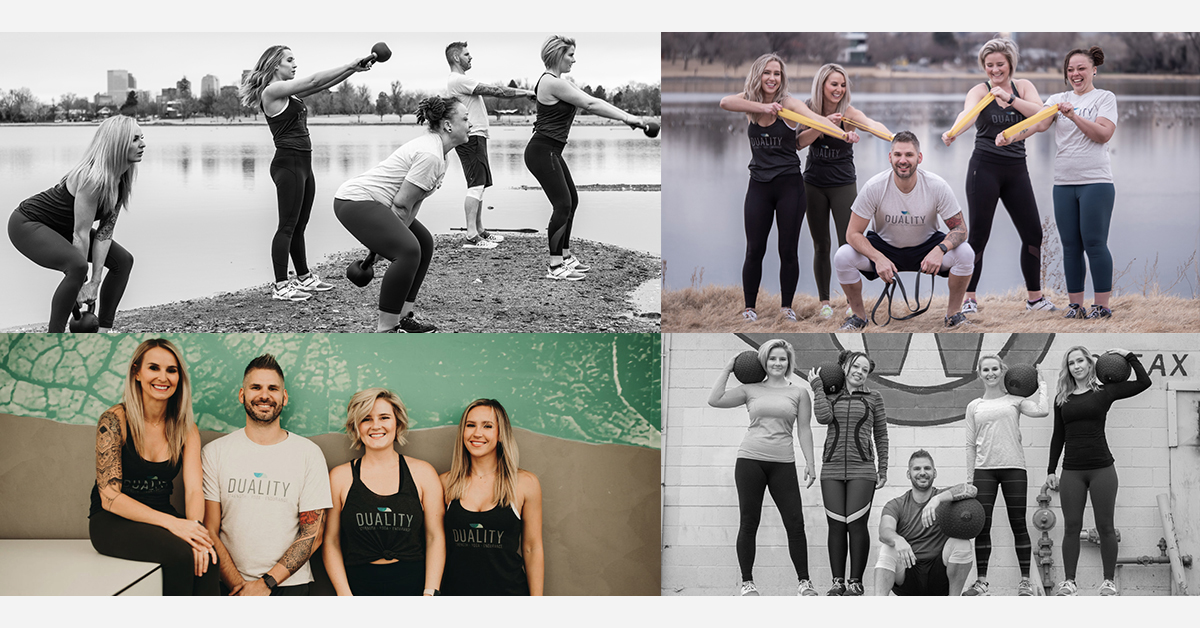 ---
See what our students are saying!
---